Warning
: preg_match(): Compilation failed: invalid range in character class at offset 4 in
/home/customer/www/grsblog.org/public_html/wp-content/plugins/pinterest-pin-it-button/includes/simple_html_dom.php
on line
1364
Warning
: preg_match_all(): Compilation failed: invalid range in character class at offset 4 in
/home/customer/www/grsblog.org/public_html/wp-content/plugins/pinterest-pin-it-button/includes/simple_html_dom.php
on line
684
Warning
: Invalid argument supplied for foreach() in
/home/customer/www/grsblog.org/public_html/wp-content/plugins/pinterest-pin-it-button/includes/simple_html_dom.php
on line
691
Warning
: preg_match_all(): Compilation failed: invalid range in character class at offset 4 in
/home/customer/www/grsblog.org/public_html/wp-content/plugins/pinterest-pin-it-button/includes/simple_html_dom.php
on line
684
Warning
: Invalid argument supplied for foreach() in
/home/customer/www/grsblog.org/public_html/wp-content/plugins/pinterest-pin-it-button/includes/simple_html_dom.php
on line
691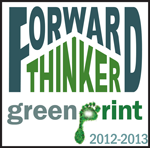 Green Ribbon Schools has launched the Greenprint Challenge for the 2012-2013 school year.  The Greenprint Challenge encourages your school to develop and publish a plan or "Greenprint" for earning the Green Ribbon Schools award each year. Your plan should address your school's current year's goals, actions, projects and a schedule for completing each project/goal.
With a $50 gift card on the line this year, you will want to make sure you upload your completed Greenprint by the November 1, 2012 deadline.
You can find all the info on the Greenprint Challenge here. Need some inspiration? View some of the best Greenprints from last year.